Do you want to organise a recruitment fair for your students? Thanks to ExpoPolis, not only will you be able to organise it in record time, but you'll also be able to extend its duration to 3 months (or more if required) thanks to the virtual event concept!
How does it work?
Your event is completely private. What does this mean? That your students will be the only visitors. As for exhibitors, each will have their own virtual booth. A practical solution with no limit on available places! Ideal for a 100% virtual recruitment fair, but also a perfect way to complement a physical recruitment fair scenario when you have more booth requests than available places. In this case, ExpoPolis can provide you with a virtual event in addition to a physical one. This allows you to offer virtual booths to your surplus exhibitors.
A software package fully adapted to the needs of dedicated virtual "recruitment" fairs within the education sector
Many schools have already been using our virtual event solution in hybrid mode for 8 years. In practice, these schools, colleges, and universities organise a special "recruitment" fair each year.
Its aim? To create a gateway to the job market for their final year students. The exhibitors are companies looking for specific profiles in line with the specialisms of each school.
Hybrid fair : instructions for exhibiting companies,
Each exhibiting company creates a login on the educational establishment's site set up with ExpoPolis. This gives them access to an individual account through which they will be able to complete an application form for the physical event.
Everything is transparent for the organiser (the school) who can follow the progress of the forms filled in by exhibitors. Conveniently, the information collected on the site is exported so that the organiser can easily generate and edit their programme. In the meantime, exhibitors can freely set up their virtual booth at the same time as preparing for the physical event.
Hybrid fair : an extension to the physical event
The virtual fair opens at the end of the physical event. It therefore makes it possible to extend the physical event for a chosen period of time.
Students can continue to view and apply for vacancies.
Exhibitors have access to the list of students (those that have agreed to be visible and potentially contacted).
Each exhibitor can therefore continue to contact profiles that are of interest to them.

When should you opt for a hybrid event?
Let's look at one of our customers: an engineering college. They have more than 300 exhibitor requests for their physical event each year. A great success. However, it raises a major problem: the number of physical booths available, which unfortunately cannot be increased.
As a result, only 220 of the 300 potential exhibitors can actually take part.
With ExpoPolis, the 80 remaining exhibitors can also take part thanks to virtual booths.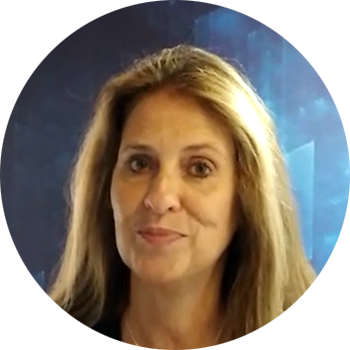 "A typical visitor (student) attending this type of specialised physical 'recruitment' fair will manage to visit a maximum of 10 booths during an afternoon. The virtual fair will allow exhibitors to be part of an extended event which will in turn allow visitors to continue their research efficiently over a period of several days. Likewise, exhibitors can continue to consult student profiles and contact them" explains
Pascale Van Kerckhove
Co-founder of ExpoPolis
To find out more, take advantage of our demonstrations! The first step towards a meaningful collaboration with ExpoPolis - combining a technical solution with an array of services.